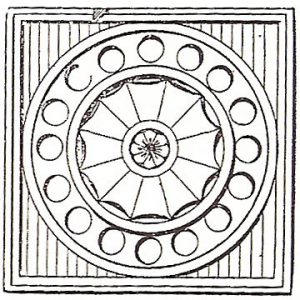 Protecting architectural and historical resources is only the first step in preserving our nation's heritage. When visitors understand and appreciate an historic site or building's significance they can develop meaningful and lasting connections to the past.  Thoughtful planning and engaging programming are critical to conveying these concepts of historical significance.  An interpretive plan and programming will not only add interest, but will make a visitor's experience much more meaningful.  Historic Design Consulting can help you develop interpretive programming that is provocative, informative and ensure our heritage will remain relevant for generations to come.
What Historic Design can do for you:
Asses your site, building or museum's unique historical, material and cultural resources.
Identify interpretive goals, relevant historical themes and programming content.
Help you develop long-term interpretive plans and programming which focus on historic architecture and the building trades.
Create engaging programming that incorporates your state's Social Studies and History curriculum standards.
Help convey important themes and historical narrative to visitors.
---
To learn more more about Historic Design Consulting and interpretive planning, please contact us and tell us about your historic site or museum.