Historic preservation has changed its focus over the last few decades.  Years ago historic preservation was largely an antiquarian exercise where citizens would save extraordinary and singular examples of historic architecture in their communities.  Today preservation efforts are directed at a much broader slice of our architectural resources.  In fact, we hardly think of it as a slice at all since virtually every sort of historic building and structure has a history, tells a story and can be an important part of the community. This can include a common row house, an ordinary farmstead or a factory building. One problem we encounter when we preserve more and more is what do we do with these buildings. As we broaden the scope of historic preservation, this question of how we utilize our architectural resources and make them relevant today is crucial.
Here are two examples of how historic buildings in very different locations are being preserved and used.  One is in a small Minnesota town trying to revive and preserve its commercial district.  The other is in the middle of an established neighborhood in metropolitan Minneapolis. Although their circumstances are quite different, each is at the center of an attempt to create community and a unique sense of place while stimulating commercial activity.
I recently attended an Instameet event sponsored by Preserve Minneapolis and MNCommnity held at Hennepin Made's recently acquired production facility at 144 Glenwood Avenue just west of downtown Minneapolis.  Instameet events are organized by Preserve Minneapolis and are opportunities to visit historic buildings and get a behind-the-scenes look at how they being preserved, restored, rehabilitated and used.  Hennepin Made is a glass studio which creates lighting and other glass objects using traditional methods.  When company founders Jackson Schwartz and Joe Limpert purchased the building in 2016 they were interested in integrating their business into the West Loop neighborhood.  Their plans included using part of their facility as event space for weddings and parties along with a small café and show room for their products.  They hope to take advantage of their proximity to the Farmer's Market and the surrounding neighborhood to use their building and business to create a unique location and foster a growing sense of  community.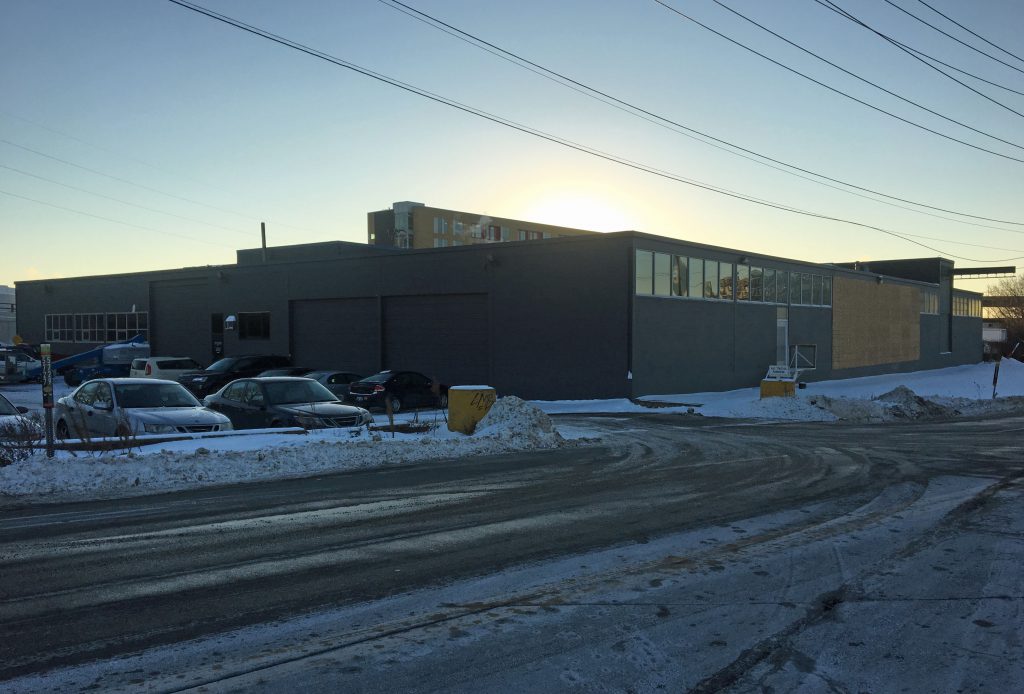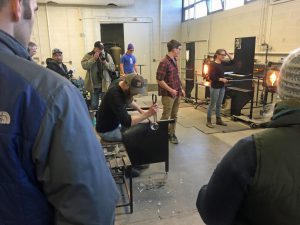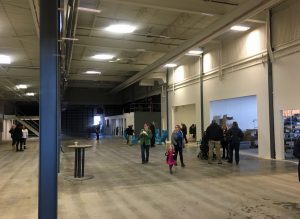 Amboy, MN is a small farming community about 45 miles southwest of Mankato, MN.  In 2013 the Amboy Area Community Club purchased and moved the former Milwaukee Road depot from Huntley, MN to their downtown.  The depot, along with the historic elevator and Ridge School all add visual and historic interest to the commercial district.  The depot is in the process of restoration and is used during summer months as a "locally produced" stored featuring crafts and artwork produced by local artists.  The depot, along with the sensitive restoration of several commercial storefronts and the preservation of the nearby Dodd-Ford Bridge, are all parts of Amboy's efforts to preserve their built heritage and create an attractive sense of place and community.   Amboy and the delightful Amboy Cottage Café  are certainly worth a visit.