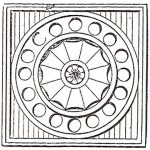 Preservation planning is a crucial part in developing a viable and comprehensive program for preserving our historical heritage.  A preservation plan prescribes a program which can include identification of historic resources, research, documentation, designation, restoration, maintenance, and interpretation.  Historic Design Consulting can assist you in one or more of these tasks in order to help you preserve your historic commercial or domestic architecture.
Historic Design's planning services include:
Architectural history and research.
Long-term maintenance plans.
Restoration plans following National Park Service and local preservation standards.
Identification of historical resources.
---
Please contact Historic Design Consulting to learn more about preservation planning.